ABOUT ZOMBIE LAST CASTLE 3
ZOMBIE LAST CASTLE 3 DESCRIPTION
In the third episode of this zombie-themed strategy game, waves of zombies are much stronger. That's why we recommend playing on 2 or 3 player modes. If you're alone and play in 1 player mode, do not hit any medic characters that come your way and get their support instead. In this way, your base can survive a little longer! Don't forget to use the new spider web defense system as well if you want to win 10 rounds total - if so then good luck with surviving for another round.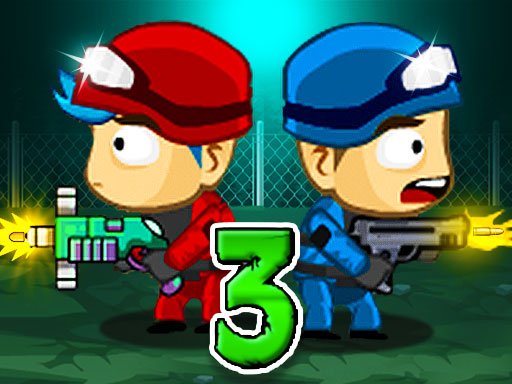 HOW TO PLAY ZOMBIE LAST CASTLE 3
Player 1: Move: "W,A,S,D" Switch Gun: "Q" Go in/out Base: "E"
Player 2: Move: "ARROW KEYS" Switch Gun: "." Go in/out Base: "L" Player 3: Move: "Y, G, H, L" Switch Gun: "T" Go in/out Base: "U" P.S: Use "MOUSE" to activate Weapons and Power-ups.