ABOUT WORMS ZONE A SLITHERY SNAKE
WORMS ZONE A SLITHERY SNAKE DESCRIPTION
A fun and simple game, Worms Zone allows you to control a worm that has to constantly eat delicious treats found along the way in order for it to become big and healthy. You also need to avoid being blocked by other worms controlled by other players from around the world! Bigger, maybe more brutal are the laws of nature-here they apply. In Worms Zone, you start with a cute little toddler which grows fast into becoming huge monsters. Friendly graphics combined with easy controls provide dynamic gameplay while constant tension creates an exciting escape from all problems: stress or diet.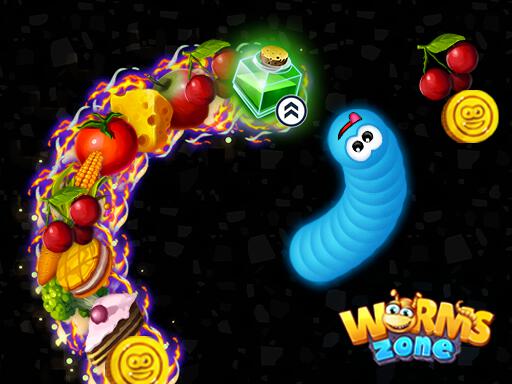 HOW TO PLAY WORMS ZONE A SLITHERY SNAKE
Control gestures on your mobile device or the mouse on your computer.
Collect sweets in the arena, collect bonuses and surround the enemy.