ABOUT VEX 6
VEX 6 DESCRIPTION
Vex 6 is the sixth system game in the Vex series. There are many new features and troubles in Vex 6. As common, navigate through some tough traps and road blocks to get to the end of every level!
Just like the previous Vex game titles, you're going to be repeatedly slashed, splatted, and decapitated by various deadly contraptions. The only path to get better and lessen deaths is to keep playing until you have learned the strategy and know the timings correctly.
There are many bonuses included in Vex 6. Each level has 3 aims which include making a certain number of coins and doing the level without dying. There is also a daily bonus level boasting various rooms and daily responsibilities to meet.
You should use your treasured Vex coins and bonus stars to buy funky new skins for your Vex character.
It's time for Vex 6 now!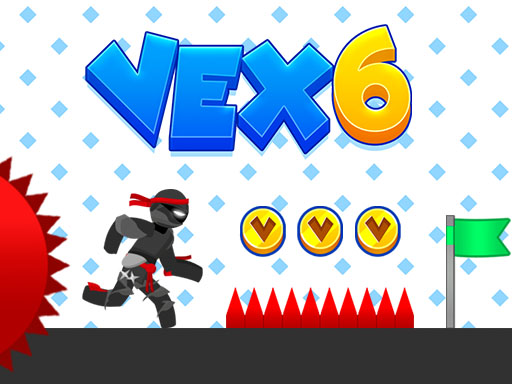 HOW TO PLAY VEX 6
AD or left/right arrow to move
W or up arrow to jump
S or down arrow to crouch