ABOUT TRAINS.IO 3D
TRAINS.IO 3D DESCRIPTION
Trains.io 3D game is the freshest fun with a straightforward yet extraordinary design. Avoid, cars, snakes, trains, and Among Us player intruders against different trains. You start with a small train, and with your skills eat and avoid the other vehicles with the purpose of becoming the most larger and longest train. When you make some money from kills buy other cool skins and transform your train into car-snakes, real train snakes, and also among us trains. Good Luck!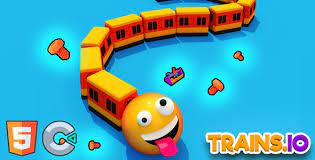 HOW TO PLAY TRAINS.IO 3D
Click to boost on desktop. Double tap to boost on mobile.