ABOUT TITAN SWAMP ATTACK
TITAN SWAMP ATTACK DESCRIPTION
Welcome to the Titan Swamp Attack, a new game. Help the little titan to save the world from a terrible attack that begins in the swamp. The objective of the game is to control the superheroes so that they can run, jump, attack, and shoot the enemies that arrive from all sides. Complete each mission and improve your score, accumulate coins to improve your skills speed, strength, weapons.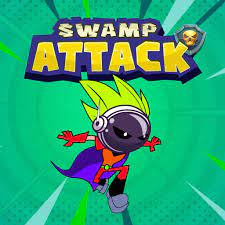 HOW TO PLAY TITAN SWAMP ATTACK
Use the arrows to move, jump, use the mouse to attack and shoot.