ABOUT THE SPEAR STICKMAN
THE SPEAR STICKMAN DESCRIPTION
In The Stickman Spear, you control a stickman armed only with a spear - you must kill the other stickmen who appear at random on different platforms and attempt to kill you. you must kill all the enemies before they kill you. How long will you survive?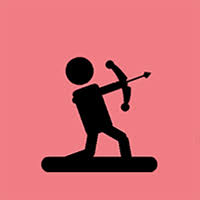 HOW TO PLAY THE SPEAR STICKMAN
Drag left mouse button to aim, release to shoot.