ABOUT SUPER LITTLE JOGGER
SUPER LITTLE JOGGER DESCRIPTION
The Super Little Jogger can't jump, only run and continue jogging. Halt before the traps and obstacles that can kill him, but continue as soon as possible. The longer the distance he jogs, the better the score and coins in quantity. Use the money to buy new little joggers for this super game.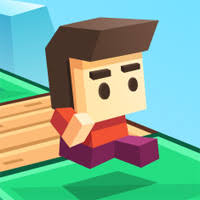 HOW TO PLAY SUPER LITTLE JOGGER
Hold left mouse button to stop.