ABOUT SUPER FALLING FRED
SUPER FALLING FRED DESCRIPTION
Fred is falling free! You must help him fall for as long as possible while avoiding obstacles to live. Collect all kinds of power boosts and infinite rewards and try to beat the record to go the distance!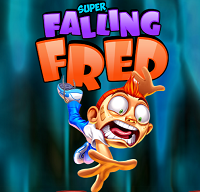 HOW TO PLAY SUPER FALLING FRED
Press WASD or arrow keys to control the movement.