ABOUT STICKMAN WAR
STICKMAN WAR DESCRIPTION
Play the game Stick War, one of the biggest most fun, challenging, and addicting stick figure games online. Through 27 challenging levels, try to put an end to this mayhem with your sharp aim and quick reflexes. Can you clear each level of the infesting stickmen, or will you fall victim to their crazy stampede and leave the city in need of a new savior? Bring your ammo and find a perfect place with a clear sightline on your targets.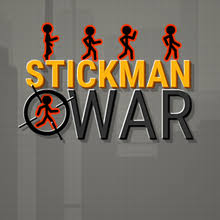 HOW TO PLAY STICKMAN WAR
Use your mouse to play the game.