ABOUT STICKMAN TRAINING HERO
STICKMAN TRAINING HERO DESCRIPTION
Welcome to Stickman Training Hero game! A fun new game where you can train your stickman superhero who needs to train to become a real superhero. Stickman must overcome the maximum distance on the track, full of dangers and traps. And to sharpen his skills in firing laser eye, Stickman has to blow away all the enemies and dangerous objects. Try it and see how many levels you will complete!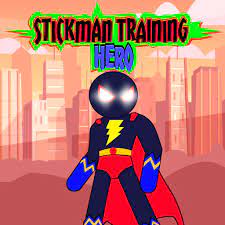 HOW TO PLAY STICKMAN TRAINING HERO
Use the left mouse click to jump, fly and shoot, right click to aim, WASD to move and Spacebar to hit.On mobile devices use the on-screen controls, touch the screen to aim, shoot, jump and fly.