ABOUT STICKMAN EPIC BATTLE
STICKMAN EPIC BATTLE DESCRIPTION
Stickman Epic Battle is free online game. Medieval themed stickman defense game with lots of action. You must fight against your opponents. You must have no mercy against them. To win, you have to kill them all. Good Luck!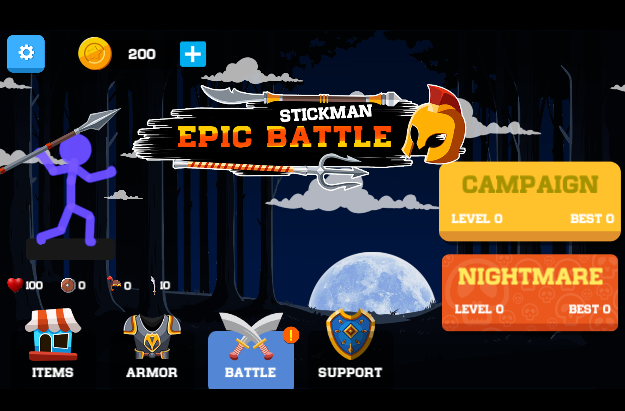 HOW TO PLAY STICKMAN EPIC BATTLE
Use mouse to control in this game.