ABOUT SQUID GAME DISMOUNTING
SQUID GAME DISMOUNTING DESCRIPTION
Welcome to Squid Game Dismounting! You just have to walk through our door and wreak havoc on your virtual squid. We've got nothing else to work with at the moment, but you should check out what props are available in order for your party experience not to be boring. Besides a rifle and some TNT (toilet tissue paper), we don't have anything else handy - try using a volcanic eruption if all other options fail.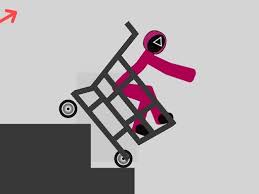 HOW TO PLAY SQUID GAME DISMOUNTING
Use mouse to control in this game.