ABOUT SQUID CHALLENGE ESCAPE
SQUID CHALLENGE ESCAPE DESCRIPTION
The player of this game wanted to escape from the facility where it was held. He found a variety of guns in order to try and escape. The character managed to shoot his way out, but not before being caught by drones that were controlling the island! To play Squid Escape Game, you need only use your finger or one hand on mobile phones and tablets or your keyboard+mouse when playing on desktop devices. You can also find recommended games which players who played this game have previously played- pick up one for additional entertainment.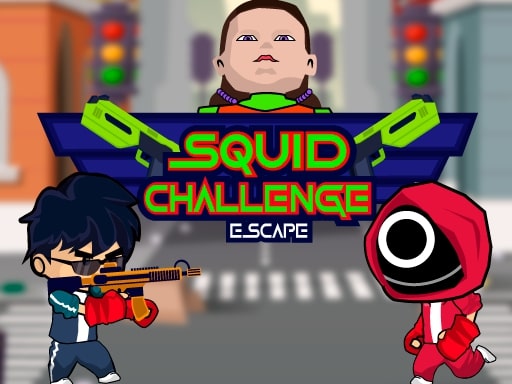 HOW TO PLAY SQUID CHALLENGE ESCAPE
Move through the different maps of the game using the keyboard arrows or touch the screen controls on mobile devices.