ABOUT SKI RUNNER
SKI RUNNER DESCRIPTION
Ski Runner is a great endless-running game . You control a stickman that moves automatically with the ski gear. The challenge for you in this game lies in the complex terrain of the mountain. You will have to dodge the pine trees and big rocks. If you hit an obstacle, you'll lose immediately. Good Luck!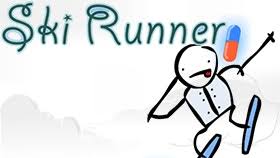 HOW TO PLAY SKI RUNNER
Use the arrow keys to control in this game.