ABOUT SAMURAI FLASH ONLINE
SAMURAI FLASH ONLINE DESCRIPTION
Samurai Flash Online is an online Boy game. As a boy dressed as a samurai, you need to cut down any enemies and avoid damage from them the first time. You'll get a chance to prove yourself by making your way through the levels of this epic adventure game. Start by getting past level one, beat all bosses with two knives (in case you need some backup), and try out other characters for fun.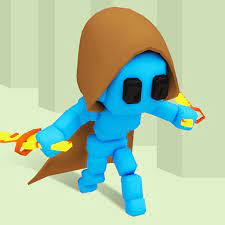 HOW TO PLAY SAMURAI FLASH ONLINE
Hold and slide to move.