ABOUT RUNNING SANTA
RUNNING SANTA DESCRIPTION
Santa needs your help running through the city, collecting as many gifts as possible. You can avoid buses and obstacles by using them to get Santa closer to his ultimate goal of reaching level 21 before hitting an obstacle. Tall buildings, mid-air platforms, ice cream stands - there is a lot of variety!
Running Santa it's playable on all smartphones or tablets, such as iPhone, iPad, Samsung, and other Apple and android systems.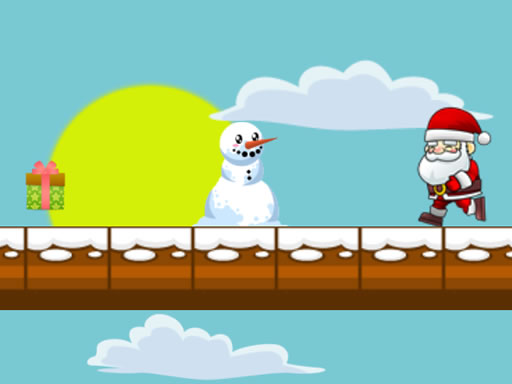 HOW TO PLAY RUNNING SANTA
Arrow keys or swipe to move and jump. Avoid all of the obstacles while collecting the gifts.