ABOUT RAINBOW FRIENDS JETPACK
RAINBOW FRIENDS JETPACK DESCRIPTION
This is how you assist Rainbow Friends Jetpack. Your avatar will appear before you at the screen with a jetpack. He or she will fly forward at a low level above the ground. You can use the control keys to control its flight. Have a look at the display. Your hero will fly through the air and collect boxes that are on the ground in various colors. For choosing the Rainbow Friends Jetpack items you like, you'll get points. Asa may also appear while wearing different overalls. Knives will be in their grasp. They have them, and can harm your hero. To avoid them all you will have to navigate the air with skill. Once you reach your destination, points will be earned and you can move on to the next stage of Rainbow Friends Jetpack.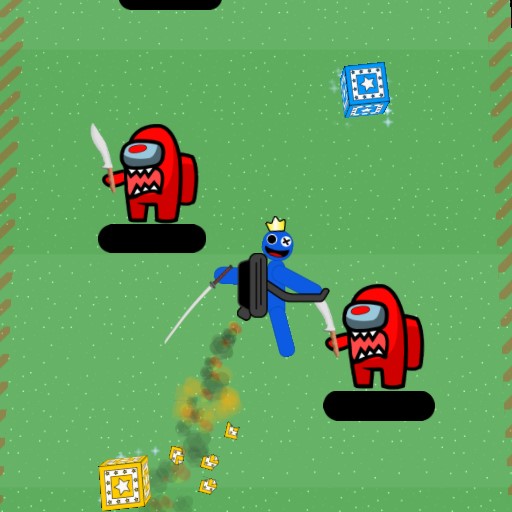 HOW TO PLAY RAINBOW FRIENDS JETPACK
Use your finger to control the jetpack your rainbow friend is in. Choose your favorite weapon and don't give the monsters a chance, just be careful because the monsters can catch you! Carefully! Just beware of a variety of traps that would fly to the finish line.
ACTION
HYPERCASUAL
noob
1player
amongus
noobvspro
blue