ABOUT RAGE 2
RAGE 2 DESCRIPTION
Rage 2 is the second part of this interesting action series. In this game, you can use fists, sticks, guns and grenades to fight. The farther you get into your combos, the more damage you do. You have an HP bar. Each time you are attacked, your HP decreases. When your HP decreases to 0, you will die and the game will end. Good Luck!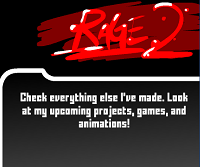 HOW TO PLAY RAGE 2
Use arrow keys to move.
A to roll.
S to kick.
D to melee attack.
W to shoot.
F to throw grenade.
R to special rage attack.