ABOUT RAGDOLL LASER DODGE 2
RAGDOLL LASER DODGE 2 DESCRIPTION
Ragdoll Laser Dodge 2 is the second part of this interesting arcade series, In the map there are lasers that fall from above and you have to dodge them. If the lasers hit you, you will lose and the game will end. Good Luck!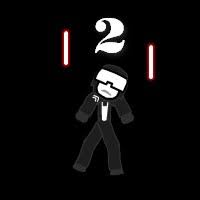 HOW TO PLAY RAGDOLL LASER DODGE 2
Use mouse or arrow keys to control in this game.