ABOUT RAGDOLL BOUNCE
RAGDOLL BOUNCE DESCRIPTION
Ragdoll Bounce is a game in where you will have to throw someone with a cannon and then bounce on the ground! Try to get as far as you can to become a pro! Get as much high score as you can while timing well your clicks so you win!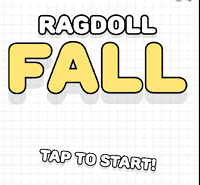 HOW TO PLAY RAGDOLL BOUNCE
Use mouse to control in this game.