ABOUT RAGDOLL 2
RAGDOLL 2 DESCRIPTION
Ragdoll 2, you will be controlling a ragdoll through the second person perspective. However, the main goal of Ragdoll 2 is obviously not about playing doll, as you will have to save the ragdoll and keep it in a safe condition as long as you can. The ragdoll is not completely something made by hands, as it releases blood when it is stabbed.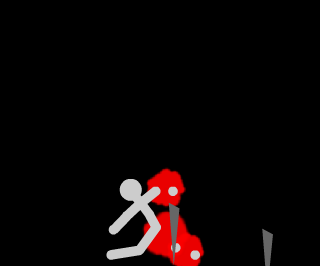 HOW TO PLAY RAGDOLL 2
Use the arrow keys to move the ragdoll.
Press the space bar to restart the game.