ABOUT PUPPET HOCKEY
PUPPET HOCKEY DESCRIPTION
Puppet Hockey is an online ice hockey game that can be played by two players. Let's score as many goals as possible by using the stick! This online sport game is open to all countries. You can choose a country to help it win the international hockey tournament. All you need to do in this game is skate, jump and shoot pucks. To score a goal, you need quick reactions and precise timing. Retrench to protect your goal from any opposing shots. The competition ends in 60 seconds. The winner is the team with more points. The world championship could be won by your ice hockey team. Now is the time to get your hockey stick out on the ice. Puppet Hockey is an online game that you can play on your computer, smartphone, tablet or laptop.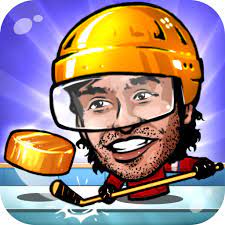 HOW TO PLAY PUPPET HOCKEY
Players click on the white arrow-pointing blue button. You can select among the following teams by doing this: Canada, England, Finland, France, Germany, India, Ireland, Portugal, Russia, Sweden, and the United States of America

The computer will then choose the opposite team, and you may start the match by clicking the arrow in the lower right corner.

Full-screen mode can be selected using the button in the upper-left corner.
SPORTS
boys
hockey
ice games
air hockey