ABOUT POPPY HUGGIE ESCAPE
POPPY HUGGIE ESCAPE DESCRIPTION
While playing Poppy Huggie Escape, you must dodge Huggy Wuggy from Poppy Playtime's cursed mansion in order to keep from losing. This is the first and finest running game featuring obstacle courses in this genre to date. Escape from the house by sprinting, leaping, and sliding your way through several obstacles. Scary Huggy is back with a whole new horror room experience! Wuggy's enemies are chasing him to a creepy and haunted chamber where comatose individuals are free to wander. In any case, collect all the keys along the route to unlock the final door and escape by repeating the process for each level. While you automatically sprint forward, you can jump over obstacles using the up arrow key and slip under other obstacles with the down arrow key. Good Luck!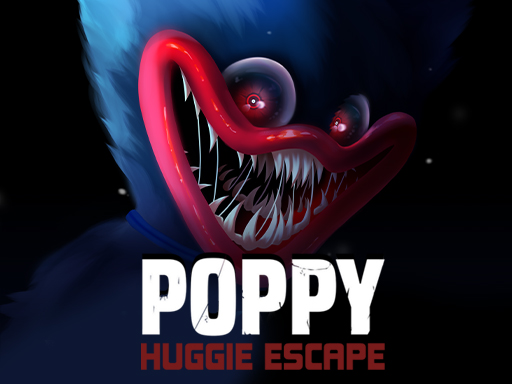 HOW TO PLAY POPPY HUGGIE ESCAPE
Use the keyboard arrows to jump and crouch to run the obstacles.
Touch and drag the screen on mobile and tablet devices to jump and crouch.