ABOUT PENGUIN DINER 2
PENGUIN DINER 2 DESCRIPTION
Penny the Penguin is back and ready to serve once again in Penny's 2nd game. The player has to make sure they reach their daily goal of money on each level while serving customers as soon as possible by making them sit at a table and then ordering food/drink for them. Customers can be seen arriving, who will look at menus, raise hands when ready & click on tables where you'll see what they've ordered. They'll have drinks or meals delivered by clicking on their table until it reaches the counter from which collects orders are collected & delivered (one order at a time). You also collect money denoted with green dots that appear around all of your customers' tables- these can be collected using mouse clicks! Once unlocked there are many new upgrades available: an extra dish holder (paddle), bonus levels, super speed etc.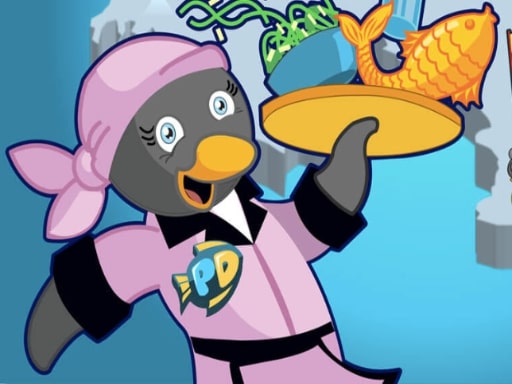 HOW TO PLAY PENGUIN DINER 2
Click on various items to perform the actions needed.