ABOUT PAPER DASH
PAPER DASH DESCRIPTION
Paper Dash – a funny, hand drawn remake of the classic Geometry Dash game will test your reflexes and skills in a very challenging way! Avoid spikes and jump over platforms to reach the black hole to complete the level. You have to collect stars and other items in order to level up and hopefully if you are lucky: escape. You'll have to develop an uncanny sense of timing in order to surpass this game.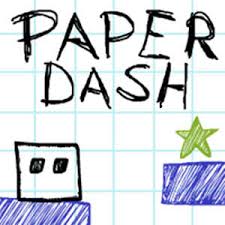 HOW TO PLAY PAPER DASH
Use left mouse button to jump. Click twice to double jump.