ABOUT NITRO TUK TUK
NITRO TUK TUK DESCRIPTION
Nitro Tuk Tuk, an Indian game of movement, involves three-wheeled tuk tuk autos. This is a very popular Indian mode for transportation. Use tuk-tuk to transport your customers from one place to the next. Go beyond the section to get clients to the places that interest them. In addition to the episodes, we also gain money. You can continue the game with the money you have earned by buying a new tuk-tuk. For adventure-lovers, Nitro Tuk Tuk offers a fun and exciting action game with 3D graphics.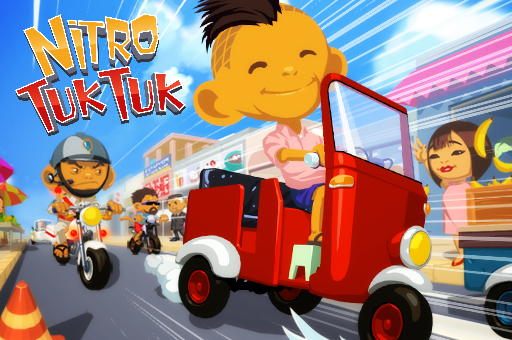 HOW TO PLAY NITRO TUK TUK
Tap the top of the screen to go up. Tap the bottom of the screen to go down.
ACTION
race
html5games