ABOUT NINJA MAN
NINJA MAN DESCRIPTION
Welcome to Ninja Man! This is a game full of action and you need to crack the case at each level, in order for it to be successfully completed. You will find yourself standing on the middle platform, as a hyped-up ninja. If you can jump through all the platforms and fly high enough so that you can land safely then this means that your levels have been passed with success. Do not forget about using your rope wisely because if needed, clicking it by left click at just the right time and spot is helpful when holding onto walls or sliding over platforms until finally landing safely on final platform where you are able to pass onto next level. Good Luck!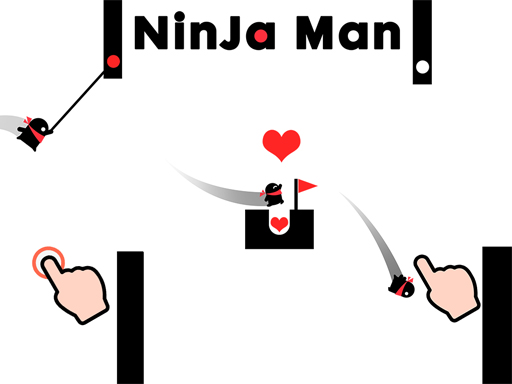 HOW TO PLAY NINJA MAN
Click on the left click at the right time and at the right spot to hold on to the walls and slide through the platforms onto the final platform.