ABOUT MR NOOB VS ZOMBIES
MR NOOB VS ZOMBIES DESCRIPTION
Mr Noob Vs Zombies is a wonderful archery game! Take aim and shoot the zombies with one arrow to crush as many as you can until all the targets are gone. You must not use all of your arrows in a level without destroying all of the zombies, or you will lose. The less shots you use to destroy the zombies, the better, because you receive 3 out of 3 stars for every three shots, and you get more diamonds as a result. No matter how difficult the zombies are positioned, you will succeed if you concentrate.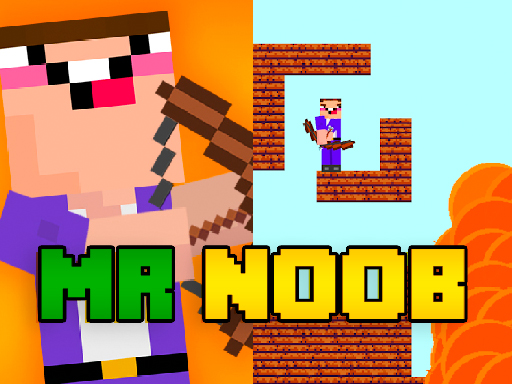 HOW TO PLAY MR NOOB VS ZOMBIES
You are playing from a phone, just tap the screen to shoot.
If you are playing from a PC, then click the mouse on the screen to shoot.