ABOUT MR NOOB HOOK HERO
MR NOOB HOOK HERO DESCRIPTION
You may assist Mr Noob Hook Hero in hooking onto siege points in order for him to reach the destination safely and get a great deal of treasure. You will need to jump and spin to locate the optimal moment to hook on to the various anchors at each hook level. Once you have hooked on, you will need to swing to the next anchor in order to strike your goal. However, it is not at all simple since you will face dangerous professionals who, if they get sight of you, will attempt to defeat you. Can you complete each of the levels in the game? Have fun with this exciting game.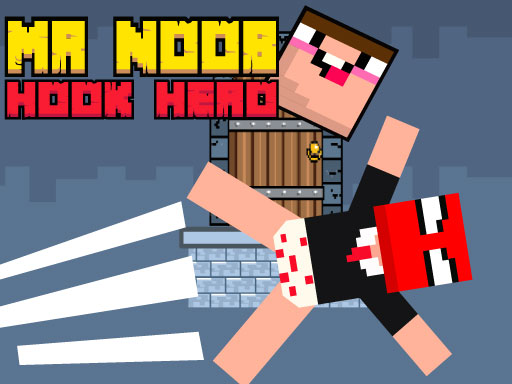 HOW TO PLAY MR NOOB HOOK HERO
PC controls:
Move the character hooking you using the left mouse click.
Mobile and Tablet Controls.
Touch and release the screen to get hooked.