ABOUT MONSTERS ATTACK IMPOSTOR SQUAD
MONSTERS ATTACK IMPOSTOR SQUAD DESCRIPTION
In Monsters Attack Impostor Squad, a team of 3 small characters among us joins together to face a legion of impostor soldiers who are controlled by the terrible monsters, Slenderman and Huggy Wuggy! Defeat the terrible monsters and show them who's boss. Good Luck!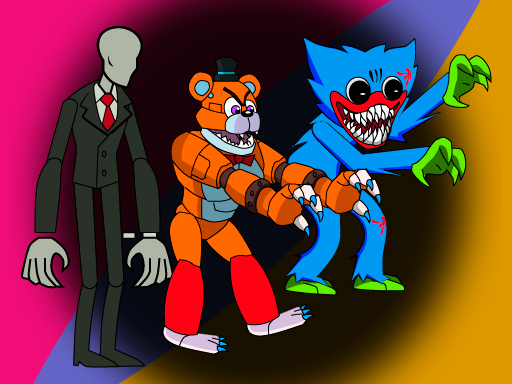 HOW TO PLAY MONSTERS ATTACK IMPOSTOR SQUAD
Move yourself with the arrows of the keyboard Change hero by pressing C Shoot with Z key Special Power X On mobile devices tap the game buttons.