ABOUT MICKY MOUSE KANGARO JUMP GAME
MICKY MOUSE KANGARO JUMP GAME DESCRIPTION
Micky Mouse Kangaro Jump Game - Soar into the air to reach places begging to be explored! Touch to jump over the mark and take to the skies. Use all the fuel in your jetpack well to get it through.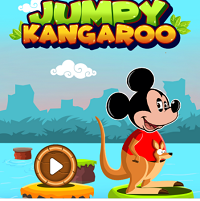 HOW TO PLAY MICKY MOUSE KANGARO JUMP GAME
Use mouse to control in this game.