ABOUT MATHPUP MATH ADVENTURE
MATHPUP MATH ADVENTURE DESCRIPTION
You must help MathPup Math Adventure to complete his course. This game will test your knowledge of maths. On the screen, you will see the area where your hero will reside. The puppy will find the door to the next level at a specific distance. You will need to answer a mathematical question in order to open the door. You will find cubes marked with numbers all over the venue. Use the control keys to guide your puppy through various hazards. Make sure they contact the cube that has a specific number. If you answer correctly, the door will be opened and you can go on to the next level!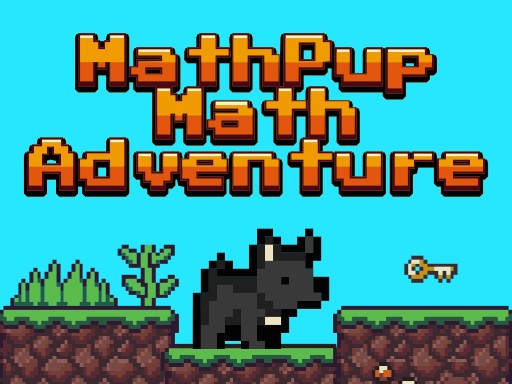 HOW TO PLAY MATHPUP MATH ADVENTURE
Use the arrow keys to move MathPup around the levels.

Double jump by pressing the arrow key again while MathPup is in the air.
Press the R on-screen button to replay the level, and the forward sign button when finishing a level to move on to the next one.
ADVENTURE
ACTION
math
mathgame
mathematic
mathforkids
mathnook