ABOUT LEVEL EDITOR 3
LEVEL EDITOR 3 DESCRIPTION
Level Editor 3 is a fun and challenging puzzle game, offering 35 levels with an increasing difficulty.The ultimate mission is to discover the exact method to place the provided blocks. You will be able to do this through a stick man - your character throughout the game.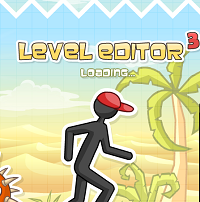 HOW TO PLAY LEVEL EDITOR 3
Use A/D or left/right arrow key to move left/right.
W or up arrow key to jump.
Use mouse to place blocks.