ABOUT KNIFE JUMP
KNIFE JUMP DESCRIPTION
Follow the instructions and tap to jump up, then release. Try and safely land on each new platform without going too high or too low. You will be slicing your way through obstacles in the best of ways! It is a simple control with an easy game that you can do while waiting for something like dinner or a bus ride! The cool graphics are sure to have anyone hooked from just one try at this cool flipping knife game.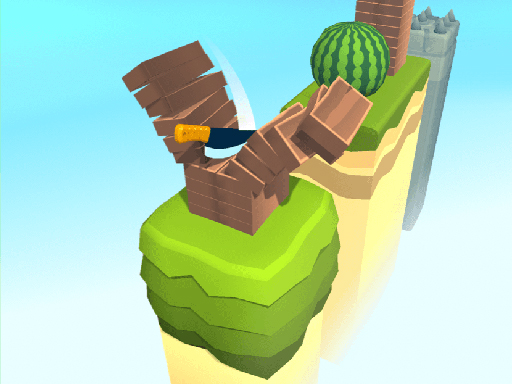 HOW TO PLAY KNIFE JUMP
Tap to flip the knife and slice amazing obstacles in juiciest way.