ABOUT KICK THE DAHMER
KICK THE DAHMER DESCRIPTION
Kick the Dahmer is an online kicking and trashing game that's based on Netflix's series about the serial murderer. Click on the head, arms, and legs of the convict to strike him. When you have enough cash to buy weapons, take them away from the criminal to make them more hurtful. You cause more damage the more money that you make. You can buy guns. Repeated clicks on your target without missing will cause more damage. You can also create combos which result in more money.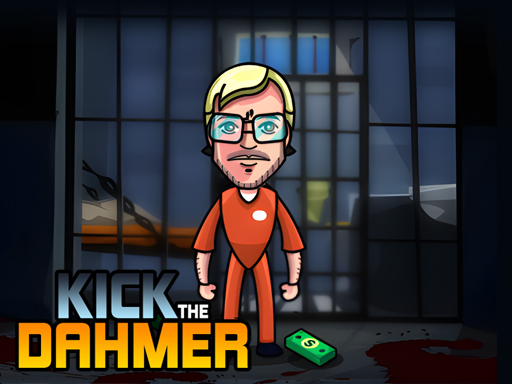 HOW TO PLAY KICK THE DAHMER
PC controls: Use mouse click to play.
Mobile and Tablet controls: Touch the screen to play.
ACTION
kick
kicktheboddy
dahmer