ABOUT KARA SKY JUMP
KARA SKY JUMP DESCRIPTION
You are a cute little chicken Want to fly high in the sky! But because you can fly, you have to jump on platforms and go higher. Be careful when jumping because some platforms move and you will lose if you fall. Good Luck!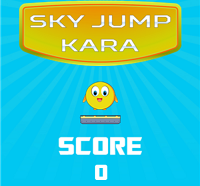 HOW TO PLAY KARA SKY JUMP
Use the arrow keys to move.