ABOUT JUNGLE ADVENTURES
JUNGLE ADVENTURES DESCRIPTION
Addu he needs your help to rescue his girlfriend by defeating the monster. Run and jump through the deep jungle, avoid traps and clear all enemies in your way and defeat all the bosses.Unlock new heroes, when you have enough money.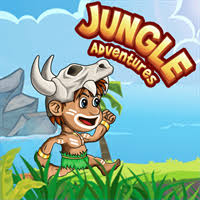 HOW TO PLAY JUNGLE ADVENTURES
Use the arrow keys to move.