ABOUT IMPOSTOR
IMPOSTOR DESCRIPTION
Impostor is a simple, light but entertaining game and is a perfect choice, to help you get entertaining moments quickly. The game gives you dramatic, exciting matches full of suspense. A spaceship is traveling through endless space, and its crew is trying to survive. There is an impostor among them and they need to be on the lookout.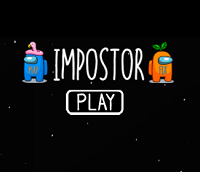 HOW TO PLAY IMPOSTOR
Control the movement with WASD or arrow keys.