ABOUT HERO TOWER WARS ONLINE
HERO TOWER WARS ONLINE DESCRIPTION
Hero Tower Wars Online game is an amazing adventure in which you must employ your intelligence and tactics to outmaneuver an ever-increasing number of enemies in each battle. Your warrior will be victorious in one of the towers, in which enemies are present. The enemy is positioned in one of towers, and above each fighter, there is a quantity estimating its health. You must direct your character to an enemy who is at least one weaker than him, and you will lose if the numbers are the same. By winning, the hero will become stronger and can conquer everyone in Hero Tower Wars Online.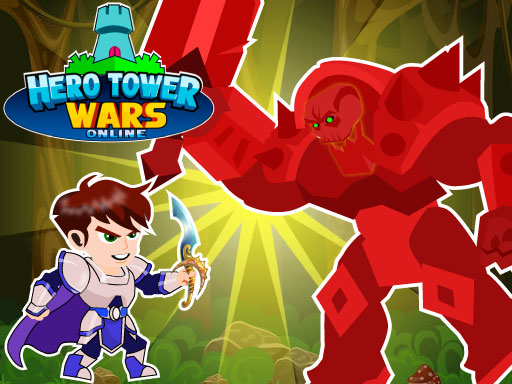 HOW TO PLAY HERO TOWER WARS ONLINE
Use the mouse right click to move the character on the towers.
On mobile devices and tablets touch and drag the character on each tower.