ABOUT GOLF BLAST
GOLF BLAST DESCRIPTION
Game mini-golf, discovering more and more new levels in this small space. The lower the playing field has two wells, in which by means of the bits you need to drive a small ball located on the playing field of the upper tier. Click on the ball, creating the effect of speed to run it in the direction of the hole. Falling into the hole with yellow flag will bring you one hundred and fifty bonuses, with the red flag a hundred. Deftly Throw the ball and collect all the bonuses. Good Luck!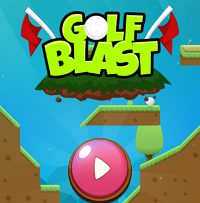 HOW TO PLAY GOLF BLAST
Use mouse to control in this game.