ABOUT GLOWING GHOST
GLOWING GHOST DESCRIPTION
Glowing Ghost is simple tap gameplay game with a ton of levels, spooky enemies, and different characters. Go through hard, tricky and even impossible levels while listening to very catchy music! Glowing Ghost is a Halloween themed game for everyone. Don't get scared and addicted to it!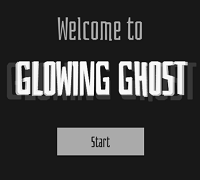 HOW TO PLAY GLOWING GHOST
Use the arrow keys to move.