ABOUT GEOMETRY RUSH
GEOMETRY RUSH DESCRIPTION
In Geometry Rush,you need to fire the triangle and safely reach green dot. It is not that simple because you need to avoid moving obstacles along the way, and if you hit one of them, it's game over. Good Luck!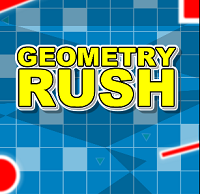 HOW TO PLAY GEOMETRY RUSH
Use the left mouse button to fire the triangle.