ABOUT FLAPPY WITCH
FLAPPY WITCH DESCRIPTION
Try to fly as far as possible in Flappy Bird type game. Tap to move up, fly through the gaps in the walls to earn points. Keep flying forward as you try to get a high score in order to top the leaderboards. Have a nice game!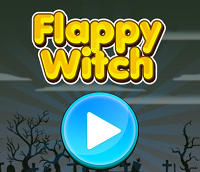 HOW TO PLAY FLAPPY WITCH
Click or tap to fly.