ABOUT DUMMY CRUSHER 2
DUMMY CRUSHER 2 DESCRIPTION
In this funny action-packed destruction game it's your mission to crush all dummies in each stage. Use various cool weapons to cause as much additional damage as you can and try to collect icons to earn bonusses. Enjoy Dummy Crusher 2.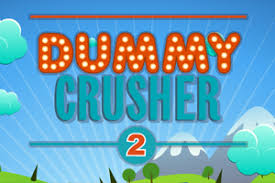 HOW TO PLAY DUMMY CRUSHER 2
Use mouse to control in this game.