ABOUT DESTROY FIGURES
DESTROY FIGURES DESCRIPTION
Destroy Figures is a game where you have to use a brown ball to shoot small balls at white geometric shapes. When you shoot them, they fall rather than just one or two at a time. You must quickly orient yourself and start an intense bombardment so as not to give any figures passing through the dotted border line room for escape. You have ten charges left, with which you need to destroy as many objects possible before your ammo runs out! Shoot in clusters if it will only take one shot to hit several figures instead of shooting multiple times by mistake and running out quicker than necessary.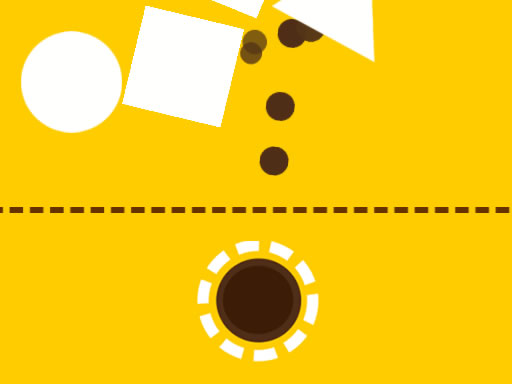 HOW TO PLAY DESTROY FIGURES
Use mouse or touch the screen.