ABOUT DASH DASH
DASH DASH DESCRIPTION
In Dash Dash you have to help the bird ton to run away from a big scary monster. You will need to run as fast as you can to survive! Collect coins and visit the shop to buy new abilities and unlock new characters. Can you collect all of the coins in each level? Good Luck !!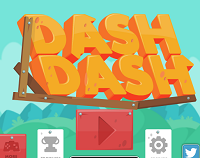 HOW TO PLAY DASH DASH
Use mouse or WASD or arrow keys to control in this game.