ABOUT CURVY ROAD
CURVY ROAD DESCRIPTION
Curvy Road is a challenging 3d ball game to play on. In this 3d world, control the ball across the winding highway in a 3d environment. Don't fall in to the abyss. The street is really confusing and gonna grab a whole lot of speeds ahead, so increase your reflexes and convert the ball when it's necessary and survive as long as you can. Good Luck!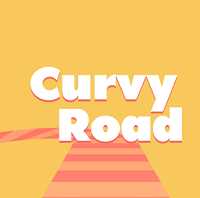 HOW TO PLAY CURVY ROAD
Use the A, D or left and right arrow keys.