ABOUT CUBE SURFER ONLINE
CUBE SURFER ONLINE DESCRIPTION
Cube Surfer is a cool and funny 3D running game. There will be a lot of dangers and some squares on the track. Just keep grabbing a lot of cubes and avoid obstacles that come your way. Get as many gems as you can (from the lanes) as these can give you amazing power-ups. Always upgrade your cubes to reach higher scores.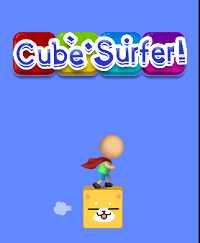 HOW TO PLAY CUBE SURFER ONLINE
Use mouse to control in this game.