ABOUT CREATIVE KILL CHAMBER
CREATIVE KILL CHAMBER DESCRIPTION
Creative Kill Chamber is a funny point-n-click stickman action game from Stickpage with 12 levels. Use your weapon and survival skills to escape from the creative kill chamber. Kill the enemy soldiers one by one. Be creative!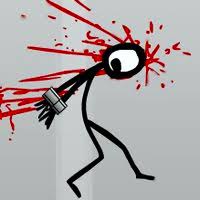 HOW TO PLAY CREATIVE KILL CHAMBER
You can use your mouse to control, pick up and move in this game.