ABOUT CONTINUITY
CONTINUITY DESCRIPTION
Continuity is an innovative sliding-tile puzzle platform game. Jump from card to card, collect the keys and anlock the door. There are 31 levels for you to explore. The first level will be the most comfortable level, and then later, the game will be more complicated, and you will have to think wisely to be able to win this game.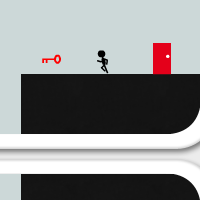 HOW TO PLAY CONTINUITY
Use the arrow keys or A, D, W, S to control the character to move in your direction.
You also use this operation to move the location of the rooms.
To turn on or turn off the character or room moves, press the space.